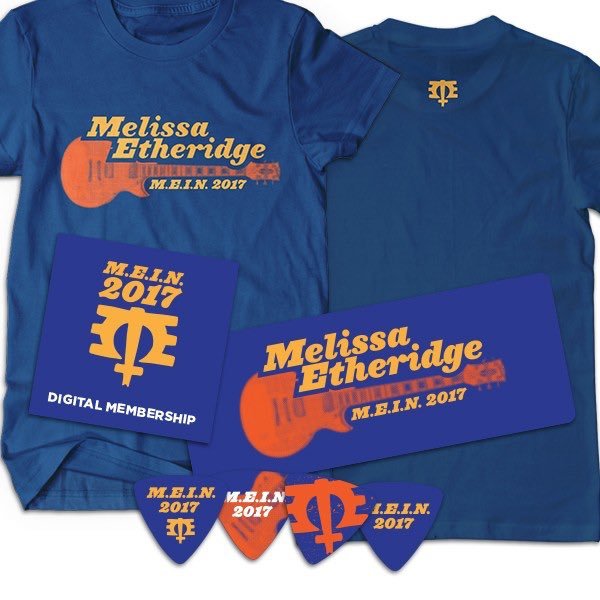 2017 Deluxe Membership Bundle is here!
We've got something just for you!
We're so excited to announce that the 2017 M.E.I.N. Deluxe Membership Bundle is available to pre-order now in the M.E.I.N. store!
THE 2017 DELUXE MEMBERSHIP BUNDLE INCLUDES:
Exclusive M.E.I.N. Guitar Picks + Pick Tin
Exclusive M.E.I.N. T-Shirt
Plus:
• Members Only Blogs
• Members Only Contests
• In-Community Messaging & Friend Adding
• Personalized / Customizable Profile Pages
• Access to exclusive content from Melissa herself via her personal Blog
• 15% discount on applicable items in the official merch store
​• And more!
Please note: The items in this bundle are pre-orders with an expected delivery date of 3-4 weeks.