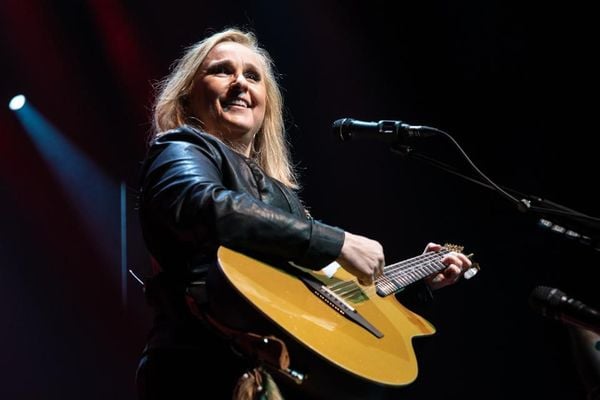 Who I Am: Melissa Etheridge On Springsteen, The Who, J.D. Salinger And More
via Forbes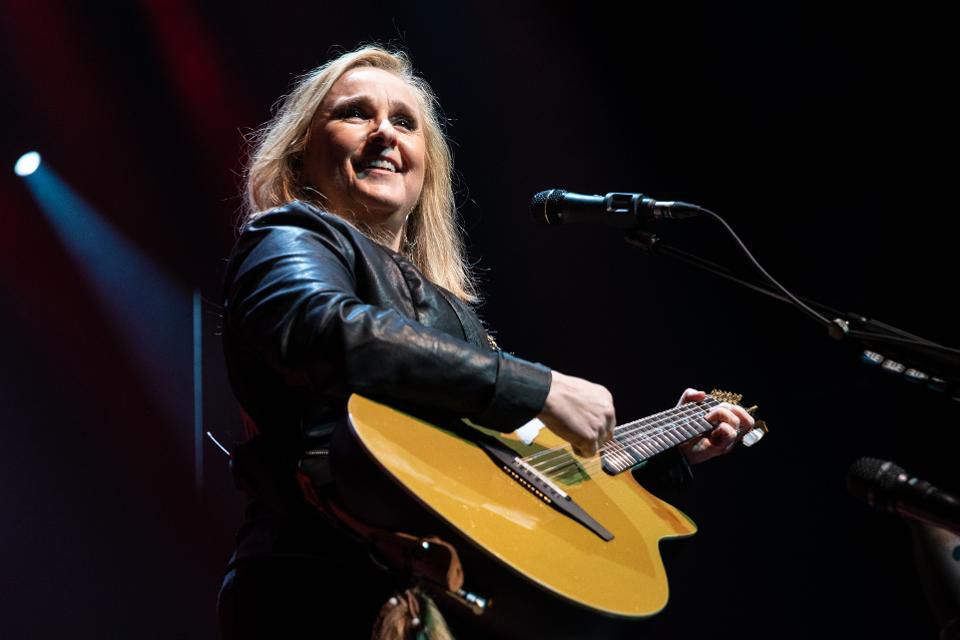 Melissa Etheridge's first album is a seminal record in my music fandom. So it's always been a great pleasure and honor to talk to her over the years. And she was one of the artists I have most wanted to include in my Who I Am column.
So when she announced her new album, The Medicine Show, a stunning collection, out this Friday, April 12, that is Etheridge at her best -- as she says, "I just want it to be the people's music" -- I was overjoyed to be able to speak to Etheridge for this edition Who I Am.
As always, the answers are a fascinating insight as to how an artist was shaped and how their earliest influences still are a part of their life and art today. For example, Etheridge, who is writing the music to a stage production of the movie Mystic Pizza, is a huge theater lover.
She says yes, that absolutely plays a part in her work. "You're gonna find a lot of the things I'm gonna give you are about great performances, whether musicals or plays or just an artist because it made a deep impression on me about how to be as an entertainer, how to entertain an audience, not just get up and sing your songs for people. To take them on a journey, to inspire them because of these incredibly deep moments that I was inspired.," she says.
From the Who and Bruce Springsteen to Claude Monet and J.D. Salinger this is Melissa Etheridge Who I Am.
The London Symphony Orchestra, Tommy (Age 9)
I was in fifth grade, this was about 1970, '71. It's one where after the Who made their record, Pete [Townshend] went to the London Symphony orchestra and he had them do this symphonic version. Oh my god, it's delicious, it's amazing from beginning to end. It's two hours of just non-stop, beautiful rock opera. That's where Rod Stewart sings "Pinball Wizard," Eric Clapton is the preacher guy in the end, Mary Clayton is the gypsy. Richie Havens is in it. It's got all these amazing artists that come in and sing this whole thing. And I used to come home from school every day and listen to it for two years. It really shaped the way I think about music, the way I think about art. Also he got these artists to draw the booklet that's in there. It's an amazing art piece, like modern art of that era. Each page is this amazing work of art.

Kansas City Chiefs (Age 9)
Football is art, oh yeah! It started with my father. He was a basketball coach, he was a really athletic guy and every Sunday he would watch football and I would sit down and watch with him because he just taught me what it all was and I loved it. And he loved it. And then in 1970 they went to the Super Bowl, it was the last time they were ever there. And we won. And it made such a huge impact on me. Once you see your hometown go nuts and everyone celebrating this and it's the greatest feeling, it just cements it inside of you you're gonna be a fan for life. And, baby, I'm a fan for life.
Buck Owens In Concert (Age 13)
I had started hanging out with this band in Leavenworth, these older guys, they were like 18 - 24 or something and they were big country music fans. They're like, "Buck Owens is coming to town." And they took me to go see him. I'd never seen a concert. He was outstanding. He was such a good showman. The way he put on the show really affected me and I knew so many of the songs even though I was just a kid. I was immediately affected by just how the show was, the music and everyone that went to see it.
Bruce Springsteen, Born To Run(Age 14)
When I got Born To Run that just changed the whole game. I got it from the Columbia House, order 10, get 10 free. And mine were 8-track, so I had Born To Run on 8-track. From the very beginning when I heard that, to the end, it affected me so greatly. "Jungleland" is still my favorite song of all time. And it affected so many of us at that time. But that just set the bar for me in what I wanted to do in my life, the kind of artist I wanted to be was right there. I don't have the 8-track anymore, but I got to sing with him.
Eugene O'Neill's Moon For The Misbegotten (Age 15)
I go up to Minneapolis with my mother and my father, my father's got a teacher's convention. He's part of the NEA (National Education Association). And while he was at the convention my mother took me to go see a show at the Guthrie. It's just one of the most amazing theaters. It had just opened and it was this modern theater where you surround the play. I got to see Eugene O'Neill's Moon For The Misbegotten, starring Colleen Dewhurst. She just rattled me to the core, just shook me to the core. I remember just a pin light on her while she's doing a monologue and I was just transformed.
Jesus Christ Superstar/Godspell(Age 17, 18)
I first heard Jesus Christ Superstar going over to a friend's house and I remember on the radio the song and it was kind of taboo because they were singing about Jesus and religion and yet it's not praising him, it's this edgy rock and roll and the sort of idea that you could take religion out of the church and make it secular entertainment and that was like, "Ooh." I wasn't raised terribly religious but we went to church and you had a sense of this tabooness about talking about religion. So I went to see a performance in Kansas City when I was in high school. We had the last row of the whole theater, my church group. But also then when I went to school at Berklee College Of Music I would go down to the library where you could check out a reel to reel tape. I would sit down and listen to it from beginning to end in the library. Same thing as Tommy, it was that classical rock feeling that was just thrilling. So after that Godspell comes along and I got the soundtrack to Godspell, fell in love with that and I just listened to that over and over. I grew up in Leavenworth, Kansas and Fort Leavenworth is right next to it. They had all the youth groups there and I asked if I could come play guitar for Godspell and it really hooked me up with this youth group, senior year I wrote a play for them. It was my version of Jesus Christ Superstar and Godspell. Those two were really big for me. We put [the play] on when I was a senior. I directed it, wrote all the music and the play. It was on, it was called Nazera.
Joan Armatrading, Love And Affection (Age 18)
I moved to Boston to go to Berklee College Of Music and I walked into a little bodega on Boylston. There was a speaker right above the entryway where you walk in and I heard "Love And Affection" playing. It was the first time I ever heard it and I stood there and was like staring at the speaker, going, "What is that? Who is that?" I just stood there while people were walking around me and listened to the song. Of course they didn't say who it was. But it was later, coincidentally later that week I saw her on I think it was The Midnight Special. I heard her sing, I went, "That's her." And she has had a huge influence on me about writing and music. The whole album, astounding.
Claude Monet, Water Lilies (Age 27)
I was in France on tour and a friend of mine is there. She takes me to the Louvre and shows me the Mona Lisa, Statue Of David, all the stuff, and she goes up and she shows me Water Lilies by Monet. It's this big painting and it's in this big room. She says, "Step back way in the back and look at it." And you see what it looks like from faraway and I started to understand what impressionism was and how it made such a huge impact on the world when they stopped painting in such realism and when to more of an impressionistic [style]. And I remember I'd walk up really close and see how this piece of art was made and how different it looked from away and close up. It once again showed me the art of how you can write a song, how you can do a performance and how it is left open for interpretation. That's the beautiful part that you want to give the listener or the participant in the art, the one who's receiving it, so that they can put their story in it. And that really started affecting me in my writing. You become involved in it and do the work. It's not my job to write exactly what's going on and it helped me because I wasn't out yet and when I was writing love songs I couldn't write, "Oh, she did this" or "This girl." I needed to keep the pronouns neutral. So I really looked at the way I'm going to write is going to be this sort of impression of what I'm talking about without telling you specifically this girl did this and then I did that.
J.D. Salinger, Nine Stories (Age 27)
I used to love fiction, like Anne Rice books, I read all the J.D. Salinger, those were all a big influence on me and we could talk about J.D. Salinger's Nine Stories, that affected my first album. I would say songs like "Occasionally" and "Chrome Plated Heart" were totally influenced by Salinger and [Kurt] Vonnegut. But I would put as one of my influences J.D. Salinger's Nine Stories. It directly influenced that first album, especially the song "Occasionally."
Ken Wilber, A Brief History Of Everything (Age 43)
Going on in my life I have success, all my dreams come true. Then I look at my life, what's going on, then I get cancer, "Ah." And right at that time, I'm 43 now, I start reading like crazy. I'm not reading fiction anymore now, I'm reading non-fiction, philosophical. I was having an existential "What is life" sort of moment and cancer and everything and what am I supposed to do. And I was at an airport, I looked up to the universe and said, "Alright, if you really are a big part of this then show me." I went into a book store and just walked to what I didn't even know was the philosophy section and it was the feeling this is the book you need. I picked out Ken Wilber and it's not brief at all, it's a very thick book. I started reading that and my mind sort of exploded. So everything after cancer, which starts with my Greatest Hits[The Road Less Traveled] and on into The Awakening and everything after has been influenced by this sort of new thought and understanding of reality from I started studying quantum physics, I started understanding the whole quantum theory and sort of the spiritual side of that. That's what Ken Wilber does, he bridges the physics side with the philosophical and spiritual side. And that really rung my bell, so that was huge.
Esther Hicks, The Art Of Allowing(Age 56)
Reading is my thing right now so I'll go with this. It's art in that it's a book and it's a philosophy and a way of life. I don't follow any religion or organized, spiritual practice, I have my own. But I suppose YouTube is art, some of it can be. There is a woman named Esther Hicks and she channels a spiritual entity named Abraham and the teachings and guidance of the art of Abraham and you can call the book The Art Of Allowing because that's one of the books. But that sort of art, the art of what Abraham speaks and how the way to hold the world and how we create this and how our thoughts and emotions are something to be understood and how my health and my life is my responsibility and the joy that can come from that, that piece of art, and I would call it art I think because it inspires and moves people, is one of the biggest influences in these last couple of years.