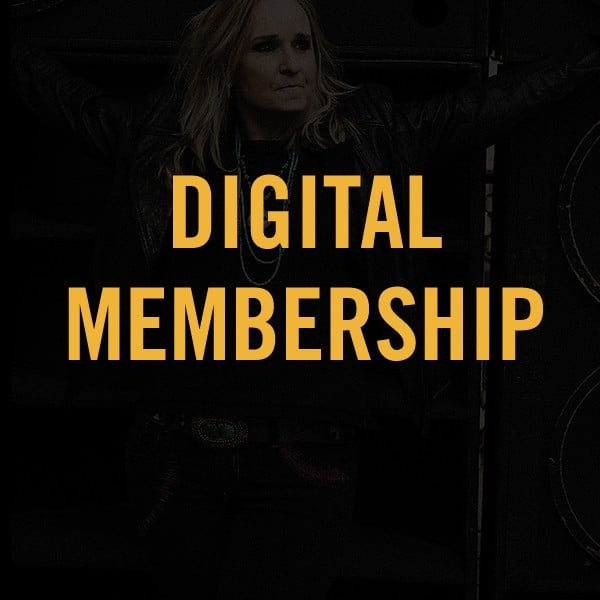 M.E.I.N. Digital Membership
One Year Digital Subscription to M.E.I.N.
Welcome to the revamped Melissa Etheridge Information Network!

You'll notice a new look & new features, but rest assured the inner workings are basically the same. Your tenure as a member of M.E.I.N. is still in place and will be reflected in the windows you'll have access to purchase in during ticket pre-sales:
10+ Year Members 1st
5-9 Year Members 2nd
0-4 Year Members 3rd
Exact timing will all be communicated to you prior to pre-sales.
*please note - your membership to M.E.I.N. does not guarantee you a ticket during fan club pre-sales. It simply allows you access to participate in the pre-sale opportunities.

M.E.I.N. Features:
Members Only Blogs (write one today!)
Members Only Contests (enter to win!)
In-Community Messaging & Friend Adding
Personalized / Customizable Profile Pages
15% discount on applicable items in the M.E.I.N. Fan Club merch store (applied in the last step of the checkout process right before you place your order)
It's always good to start at the new M.E.I.N. Community Hub, so you can get a taste of everything thats happening.
Your membership goes into effect automatically upon purchase. All sales final.
If you are a longterm MEIN member who belongs to the 5-9 Year Member and 10+ Year Member tiers, please email [email protected] once you've renewed your membership and one of our fan support reps will be happy to make sure your membership seniority is instated